Revised July 20, 2021 – 7pmEST
Wow! Where do we begin for the people just waking up to the proof that Dr. Fauci's emails leaked prove he has been a PLANdemic planner for the majority of his career? Not only is he the HIGHEST PAID PERSON IN THE U.S. GOVERNMENT, but he's also been committing crimes against humanity per his own agency's definitions, according to scientists, epidemiologists, and more.
Dr. Fauci Emails re: "Do Masks Work?"
He's told us to mask up all while telling his family and friends otherwise in his recently obtained Freedom of Information Act 3,000 pages of emails written on his government email to his friend Sylvia Burwell.


Masks are really for infected people to prevent them from spreading the infection to people who are not infected rather than protecting uninfected people from acquiring infection," wrote Tony Fauci, the head of the National Institute of Allergies and Infectious Diseases (NIAID). I do not recommend you wear a mask. ~ Anthony Fauci



Scroll down to see the email!
Yes, that's right! We The People, are allowed to request documents, emails, records, or phone conversations or recordings of any kind of our elected and unelected paid-for by the people officials.
Here is some of the information we and others have found out on our quest for Truth About Dr. Anthony Fraud Fauci. That's right! He's fake to the American people paying him and even worse to the rest of the world. Keep reading…
French Scientist Discovered AIDs Says COVID-19 was Created in Laboratory
Back in 2020, the French scientist that discovered AIDS was censored and shadow banned by BIG TECH for tooting his horn that COVID-19 was indeed laboratory-created.
Four days prior to US President Donald Trump's threat of new tariffs against Beijing, claiming there is evidence linking the coronavirus to a lab in China's ground-zero city of Wuhan, French scientist Luc Montagnier who discovered HIV, said COVID-19 was a creation of an expert.
If it weren't for the 2020 testimony of Dr. Judy Mikovitz, who was released from a 20-year gag order, we may not know all that we do today. From the AID pandemic to today's COVID-19, Dr. Fauci will surely be among the many to stand trial for Crimes Against Humanity if the French scientist and whistleblower that discovered the HIV/AIDs
Let us begin, shall we!?!?
Let's start with Dr. Fauci's most recent emails, or should I prove to you the HIV/AIDs funding? Either way, take your pick; I have included links to the government websites in addition to the screenshots below.
Yes, we are in America, but you should trust NO one! Especially politicians of any kind or party. Research for yourself; we are here to provide what we know.
Feel free to sound off in the comments if you have further details or information we may not have included; we do revise posts so that we Humans can continue to live in Liberty without tyrannical media making decisions for us or government overreach.
Fauci's Emails Reveal Crimes Against Humanity
Dr. Fauci has lied to the world for over a year. Remember "2 weeks to flatten the curve"?! A year later we went from one mask to a box of masks may be best.
Dr. Fauci dances around crimes against humanity as he funded Gain of Function with the United States Citizen taxpayer dollars in his recent interview with Dr. & Senator Rand Paul. Yes, remember, Rand Paul is the son of Dr. Ron Paul. He was among the first to run for President in 2008. Here is the truth we find interesting in Dr. & Senator Rand Paul's spiff with Dr. Fauci's Senate Testimony on July 20, 2021.
Fauci Receives Payments For HIV/AIDS After They Created It – Proof on NIH.gov
So just in case you're not familiar, Dr. Fauci's NIH was responsible for creating HIV/AIDs disease, yes it was created. Did you know variants of the COVID-19 vaccines contain HIV/AIDs too?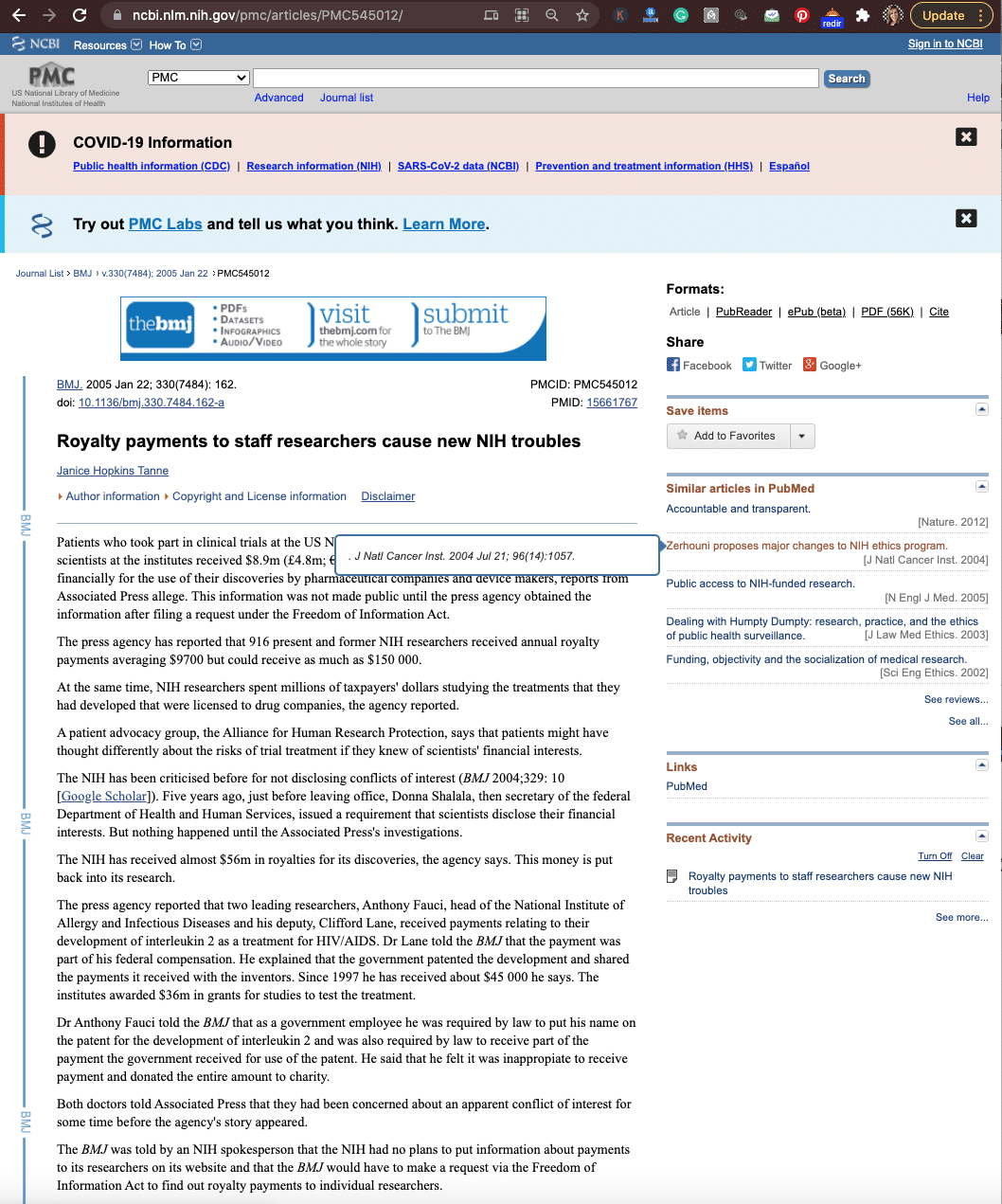 Dr. Fauci's leaked emails reveal a completely different narrative than the media wants you to know…


Remember Dr. Fauci is the highest-paid unelected official in America! He makes more than any other elected official.